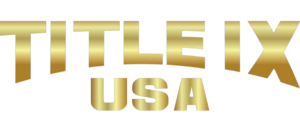 TITLEIXUSA AND EVO TEAM UP AGAIN FOR THEIR NEXT SEMINAR 
Q: Do you want to learn more about US sports scholarships?
Q: Are you aged between 14-18yrs?
Q: Do you excel at your sport?
Q: Are you committed to pursuing a university degree?
THEN WE WOULD LOVE FOR YOU TO JOIN OUR ONLINE SEMINAR!
WHAT IS THE SEMINAR ABOUT?
Our seminars are geared towards educating student athletes and families on what it takes to compete and learn at college in the USA.  We cover and discuss all minimum academic criteria as well as illustrate for parents/guardians any potential financial commitments.  Find out all you need to know so you and your family can make informed decisions.
During our seminar, learn about the way sports scholarships work, American universities, daily life of a student athlete, academic levels, divisions and much more.
WHO CAN ATTEND THE SEMINAR?
Prospective student athletes aged between 14-18yrs and their parents/guardians.  We encourage all decision makers and stakeholders to join the call so that no information is missed.  After all, you are all part of this journey.
WHEN AND WHERE IS THE SEMINAR?
The event will take place over Zoom on the 20th of July at 8:00pm (BST).
WANT TO KNOW MORE ABOUT WHAT TITLEIXUSA CAN DO FOR YOU?
Dowload our brochure to find all the informations.