Men's Rowing Scholarships
College rowing scholarships for men aren't as widely available as women's rowing scholarships. A small number of American colleges and universities do offer men's rowing scholarships. Stanford University, Boston University, Northeastern University and the University of California are some of the major DI universities which offer men's rowing scholarships. Ivy League schools such as Princeton and Harvard do not offer men's rowing scholarships, but there are financial assistance grants available if you qualify for these.
Only top international rowers can realistically obtain a large scholarship in this sport. It is usually the prestigious academic universities that offer college rowing and one needs to demonstrate both an elite level of sporting performance and excellent academic achievements. There are approximately 150 schools offering rowing programs with an average team size of ca. 40 rowers.
While the erg is not the only measure of a rower, it is used by many coaches to determine an athlete's capabilities.  Many coaches recruit based on academic results combined with the athletic potential of the student-athlete.  Rowers need to have strength, stamina, co-ordination and a good technique.  Unlike other sports, you don't necessarily need any experience to join the rowing team, you simply have to have the desire to train and the determination to put in the hard work.
Men's rowing isn't a sanctioned sport by the NCAA. Instead, collegiate men's rowing competitions are governed by the Intercollegiate Rowing Association (IRA). If the college men's rowing program is a club sport, it is governed by the American Collegiate Rowing Association (ACRA). ACRA was formed after the IRA eliminated club rowing teams from competing for the IRA Championship.
Opportunities to earn a college rowing scholarship exist but it is not as easy as some other collegiate sports. One of the benefits of getting a spot on the men's rowing team is that the student-athlete will get assistance gaining admission into the college or university.
NCAA Division I: College/Universities: 35
NCAA Division II: Colleges/Universities: 6
NCAA Division III: Colleges/Universities: 27
NAIA Colleges/Universities: 2
Women's Rowing Scholarships
Women's rowing is a sanctioned NCAA sport, this means talented female rowers have the opportunity to pursue a university degree with financial support, whilst competing at the highest levels on the water.
Women's rowing is an equivalency sport which allows schools to offer scholarships that totals up to the equivalent amount of 20 'full' scholarships. A college therefore, may offer you anywhere from a full scholarship to any size 'partial' scholarship amount.
Today, women's college rowing enjoys some of the largest roster sizes among women's sports and offers great opportunities for student-athletes. For those that want to take their sports career to the next level or learn a completely new sport and earn a college roster spot while working towards a degree at a prominent university, women's rowing could offer a great opportunity to an aspiring student-athlete.
Not all scholarship-eligible universities will offer athletic scholarships. The Ivy League schools such as Yale, Harvard and Princeton, choose not to offer athletic grants-in-aid. Like NCAA Division 3 schools, though, these schools will offer other forms of financial aid.
NCAA Division I: Colleges/Universities: 89, 20.0 scholarships for women per team, average roster size: 47
NCAA Division II: Colleges/Universities: 15, 20.0 scholarships for women per team, average roster size: 26
NCAA Division III: Colleges/Universities: 48, they do not award sports scholarships only academic ones, average roster size: 26
NAIA: Colleges/Universities: 4, 1.0 scholarships for women per team, average roster size: 20
British

St. Francis Brooklyn

COMMITTED

irish

Northwestern University

COMMITTED
Would you like to find out more?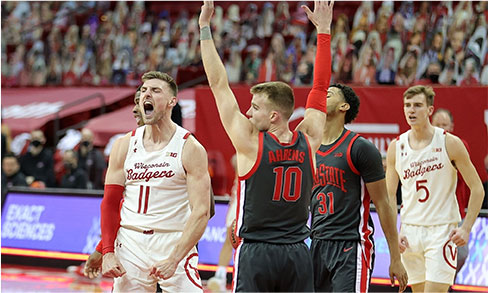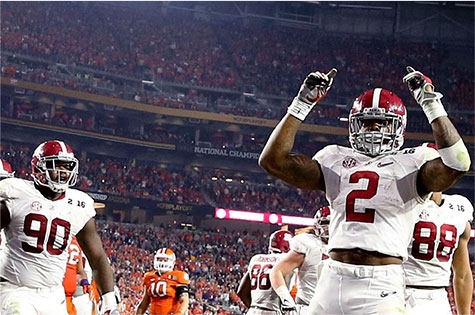 Give us a call or fill in the form and we'll call you back when its convenient for you. We'll glady answer any of your questions related to scholarships and life in the USA.
Fill in you're details below and we'll be in touch to answer your questions and talk next steps.